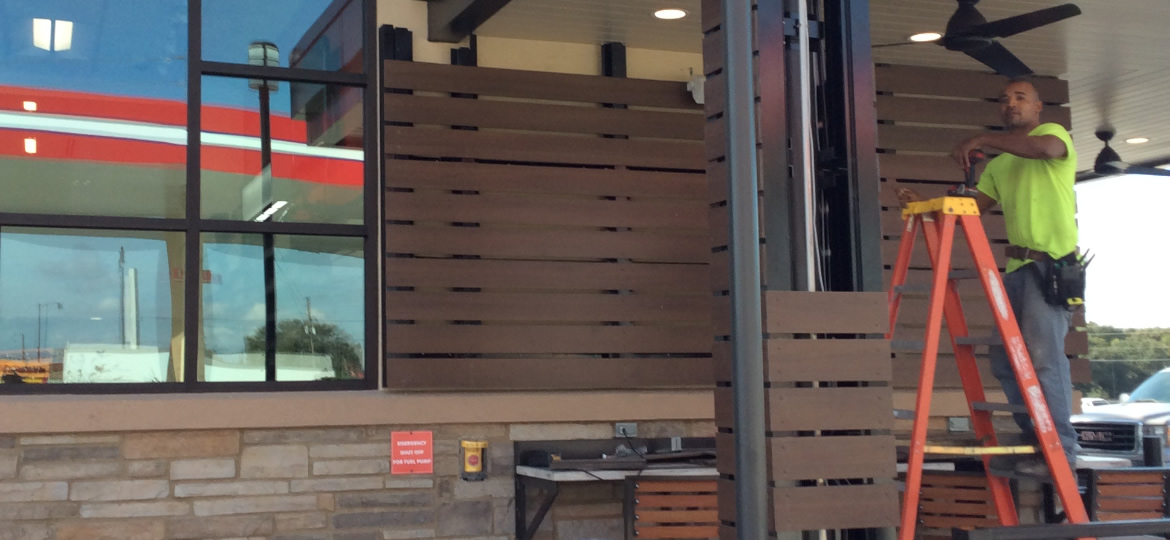 Certified, problem free, fast installation of all AAM Products and Solutions throughout North America
Our trained teams of installers have been certified to install ALL materials and solutions manufactured by AAM. Certified Material Installers LLC (CMI) is a Wood Solutions Group Company that is exclusively dedicated to installing AAM products. This service ensures the best possible results.
Certified Material Installers
We have multiple professional install crews located throughout North America and can install anywhere in the United States and Canada. From small wood wallcovering projects to large multi-product solutions to multiple retail rollouts, CMI crews are trained on each product. Each install is co-ordinated between manufacturing and installation by our Project Management Team.
Key Features
AAM Trained & Certified Installers
All products anywhere in North America
Fast service
Seamlessly integrated with manufacturing
Installed right, every time
Because of their superior knowledge and experience, CMI's specialists are able to overcome issues in the field and assist in design changes on the fly without compromising design intent, system integrity or warranty. This is vital to success on large complex projects involving multiple AAM products coming together.
Our sub-contract agreement is a no-nonsense, simple short form agreement that ensures we deliver as expected. This agreement is delivered with every install quote and forms the basis of all of our installations. A copy of this agreement is available upon request.