Beauty and Innovation
At National, we are guided by our vision of making the world a more beautiful and sustainable place through commercial interior and exterior products. From wallcovering, wood and acoustic to dry erase, digital and upholstery, National has the solutions that flow from inside to outside with grace, style and performance.
Sustainability
In order to maintain and preserve the world around us, sustainability is at the forefront of everything we do. As one of the first companies to certify our products to NSF 342 Sustainability standards in the wallcovering industry, we were "Green" before being green was even cool.
Based on our annual EMS objective, we have offset 100% of corporate headquarters annual energy use with green-certified offset renewable wind energy and carbon offset of Green House Gas emissions for the past 11 years.
We were one of the first to achieve an extraordinary Gold level LEED certification for existing buildings in the state of Arkansas and the only wallcovering company in North America to be headquartered in a LEED certified building. Read full article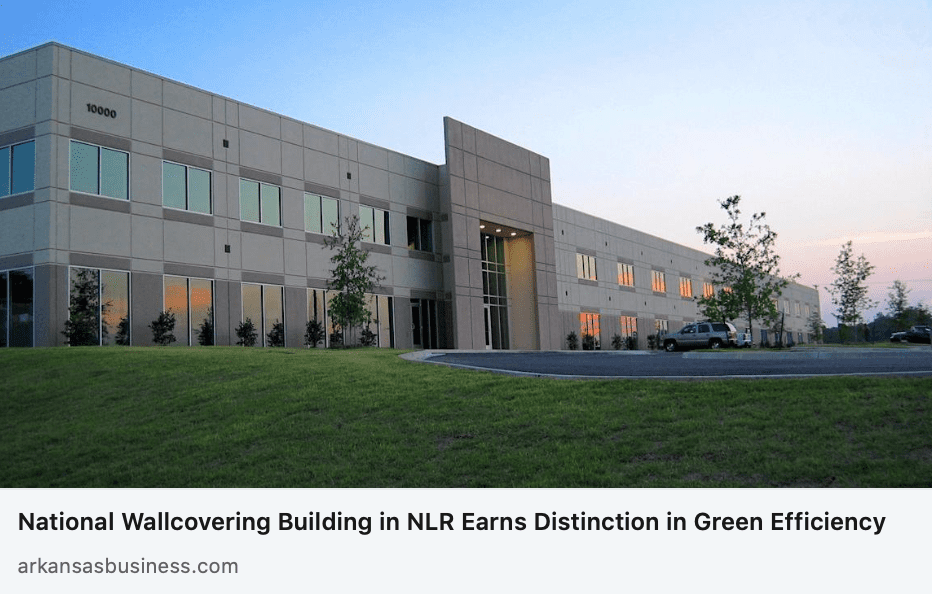 #Repurpose
Our commitment is demonstrated by our support of green building initiatives as well as our repurposing/recycling projects. In doing so we've been able to divert over 80% of waste from landfills by repurposing materials that didn't pass quality inspection or were discontinued.
The majority of what we repurpose goes to Nigeria, where it is used as wallcovering, fencing for cattle, fencing for construction, schools and made into women's handbags and belts.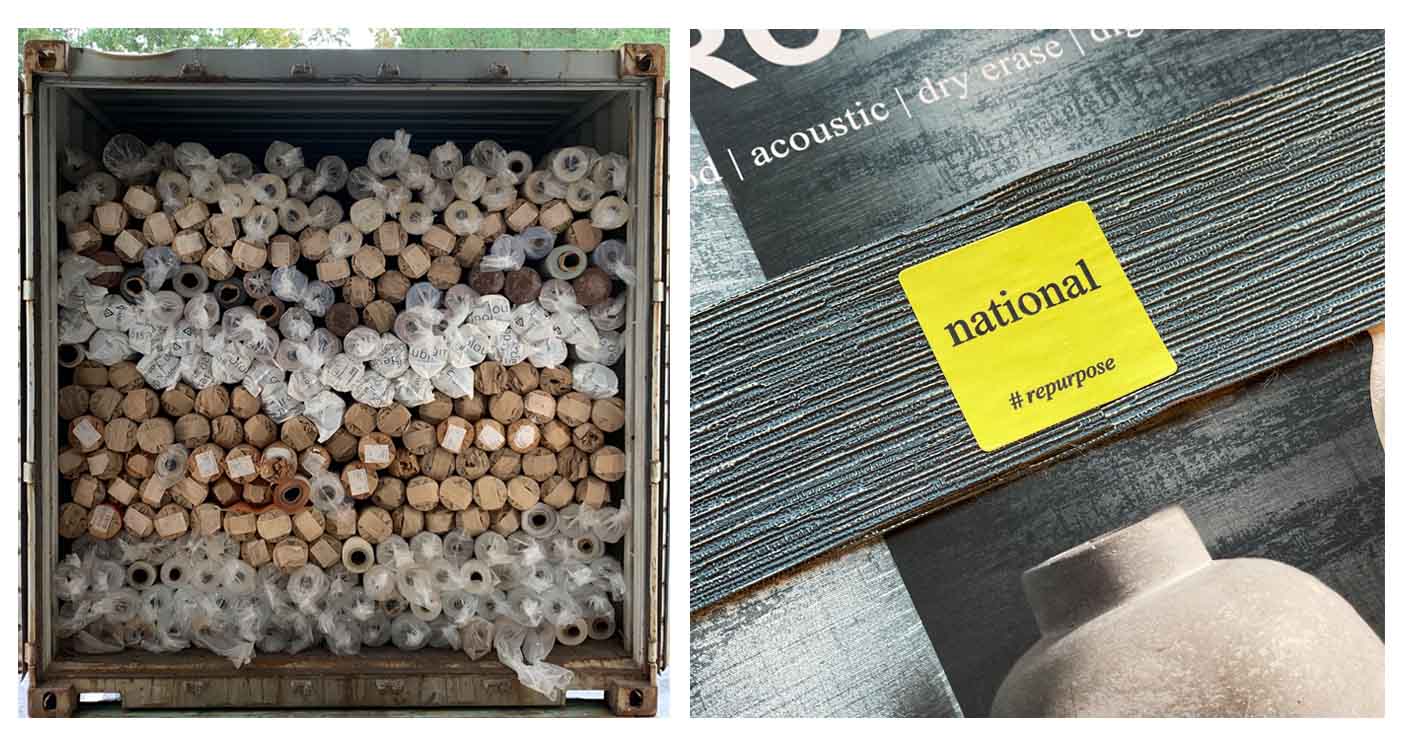 Ever spot a #repurpose label? We create belly bands for our samples and packaging with extra materials from new pattern production. For a chance to get featured on our Instagram, tag your photo of #repurpose bands @national.solutions