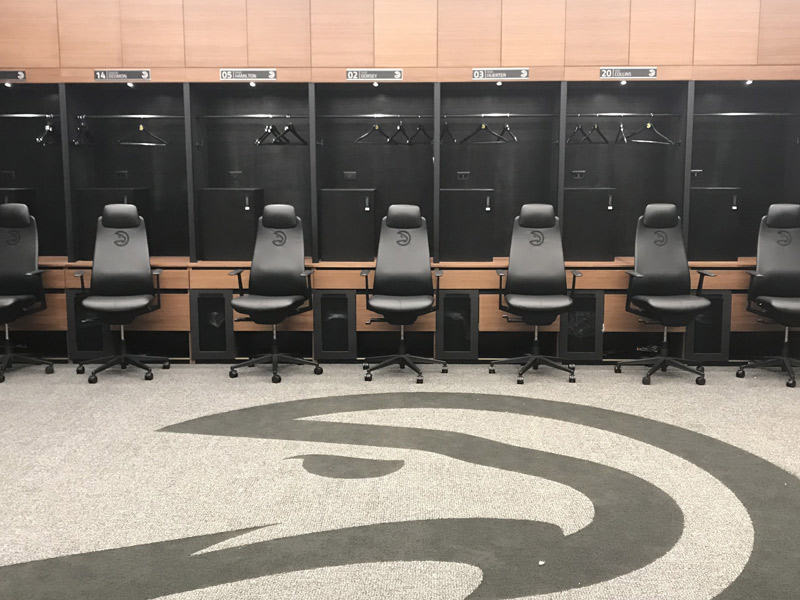 Our Lockers are available in multiple configurations and styles.
Yu® Lockers
Yu® Lockers can be configured to suit almost any need. From Pro Sports to Country Club, Liesure and Education environments, Yu® lockers are available in CompactWood®, Compact phenolic, Real Wood Veneers and Glass.
Lockers are avaiable as against walls or back to back units and can be configured to include bench seating.
Prospec® Lockers
Prospec® Marathon lockers for the sports and liesure industry are offered with all aluminum bodies and either glass or compact phenolic doors.
Key Yu® Locker Features
Fast to install – Unique "Click-Fit" body
Durable high impact and water resistant finishes
Hundreds of colors, faux woods and Real Wood Veneers to choose from
Integrated Bench Options
Digilock Locks
Wet lockers
Key Prospec® Features
Aluminum body
 Durable high impact and water resistant finishes
Hundreds of colors, faux woods and Real Wood Veneers to choose from
Integrated Bench Options
Wet lockers
Glass Doors