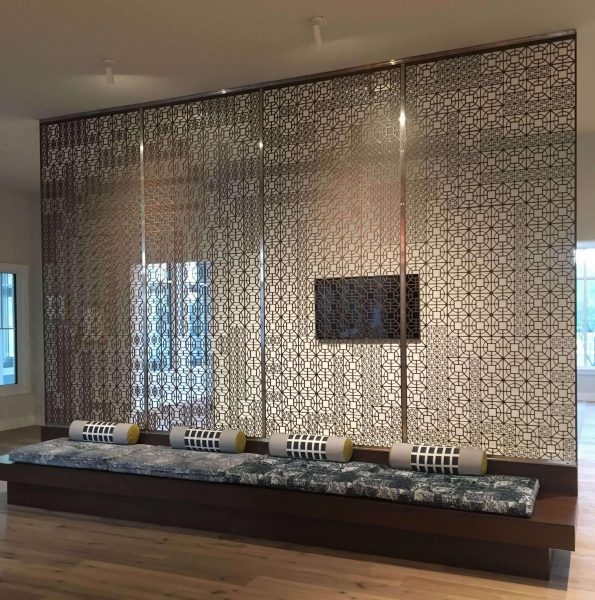 Over thirty standard scalable patterns, or we will design or customize yours. .
AAM Screens
AAM Screens in CompactWood® or Carbon Zero HPL phenolic are laser or CNC cut to deliver single sided wall hung options or double sided divider screens.
Hardware options are tailored to your project's unique conditions by our inhouse engineering team.
Key AAM Screen Features
Fast to install – Hardware kits included
Durable high impact and water resistant options
Hundreds of colors, faux woods and Real Wood Veneers to choose from
Integrated Bench Options
Interior or Exterior
Panels components are available in:
»CompactWood®
»Carbon Zero HPL® Phenolic
Hundreds of decor choices are available and Custom Digital designs can be developed in house.
Hardware options include stainless steel, anodized aluminum, powder coated aluminum and nylon.
Our in-house engineering team can provide you with CAD files for the layouts and conditions you are developing for your project.