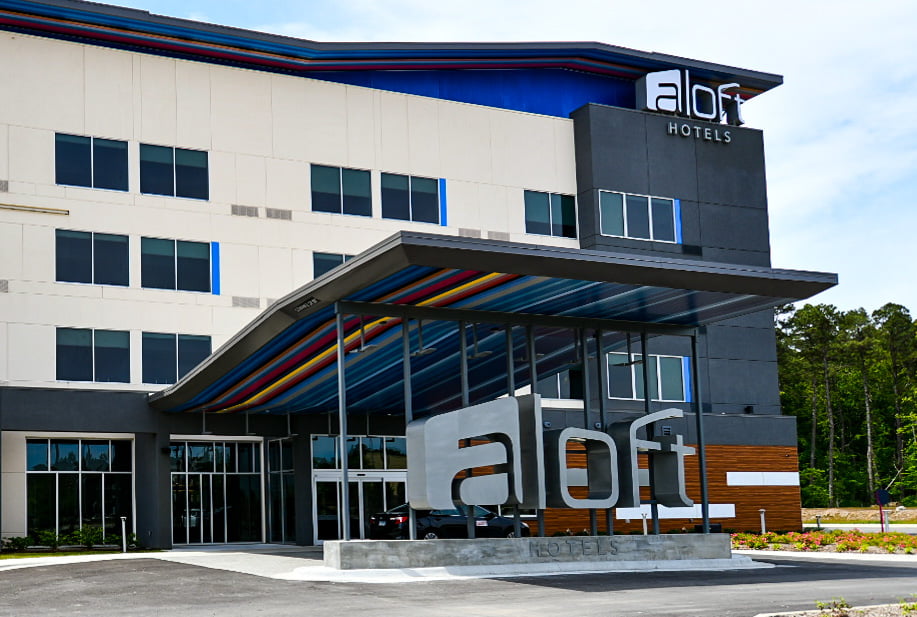 Aloft Hotel, Little Rock, AR
Aloft Hotels caters to today's modern traveler who craves jet-setting style and a vibrant social scene at an affordable price. Urban-inspired design, accessible technology and innovative programing centering on music and F&B make Aloft unique to the traditional hotel landscape.
The Aloft Hotel in Little Rock, Arkansas chose carbon Zero Exterior Plank System for thier wood façade.