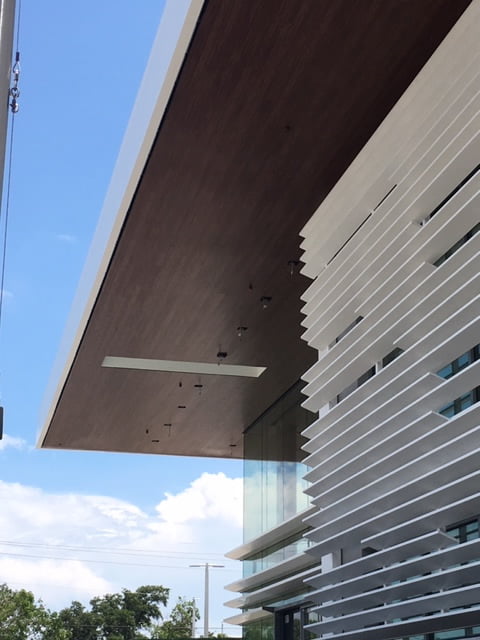 Gold Coast Beverage – Pompano Beach, Florida
Gold Coast Beverage is the largest beer wholesaler in Florida and delivers over 26 million cases of beer to over 12000 accounts each year. The exterior soffit of this HQ building in Pompano Beach Florida is 10′ deep and runs approximately 400′ around the perimeter of one corner of the building. This was clad usings AAM's proprietary Exterior Planks System with concealed fasteners and Carbon Zero Compact Planks.
The interior lobby and conference rooms were clad with AAM's Acoustic Real Wood Veneer planks and secret fasteners. The planks for the interior and exterior portions meet at a glass façade and the matching of both vemeers and plank grooves match perfectly.
The Real Wood Veneer is Flat Cut Walnut.