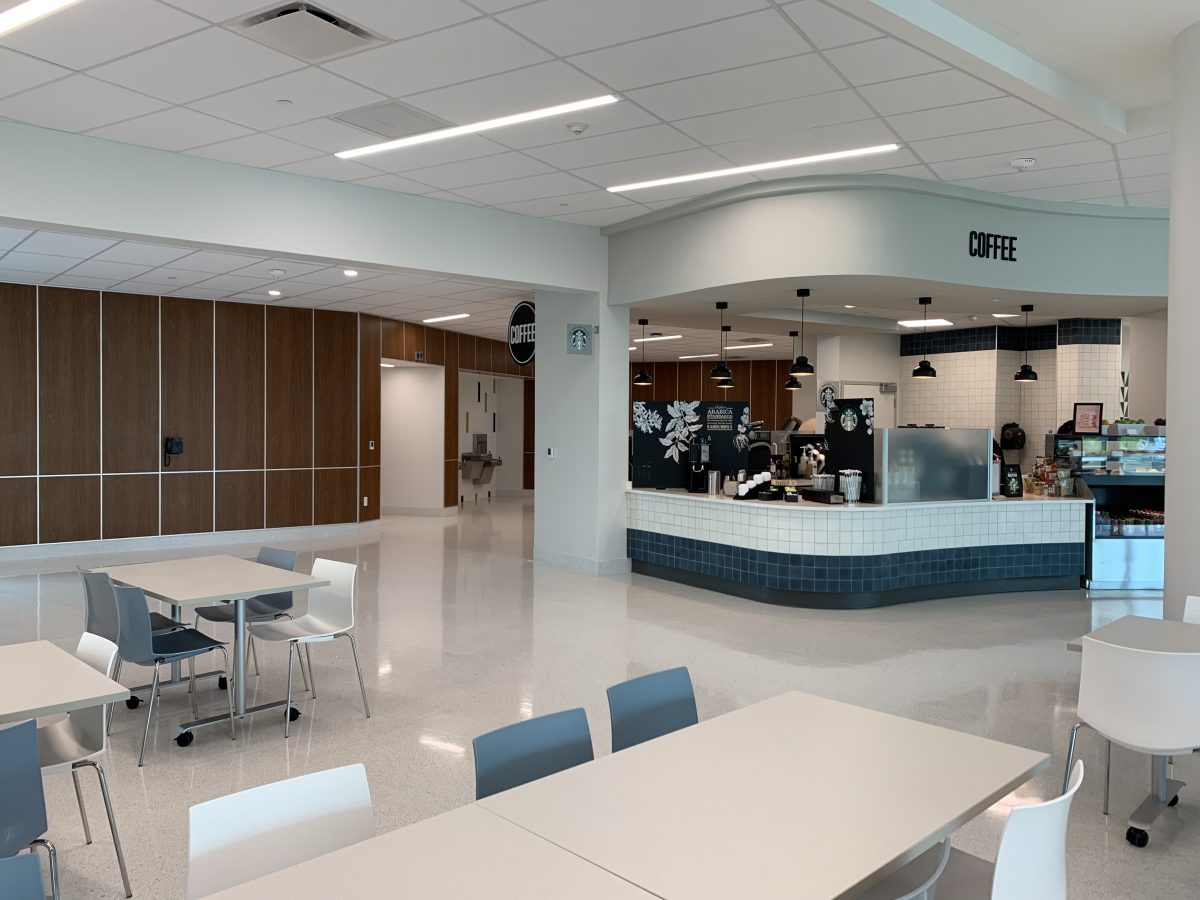 Nova University, Tampa, FL
AAM's GRID® Wall Panel System with phenolic wood panels and aluminum reveals was chosen for its high traffic performance coupled with speed of installation.
The 4mm Carbon Zero phenolic selected will withstand all the harsh chemicals and cleaners used by the university, and offers the highest impact resistance. Add to this the class 'A' fire Rating and mere 5/8″ projection from the substrate and you have the thinnest, toughest and most diverse architectural panel solution for wall protection.