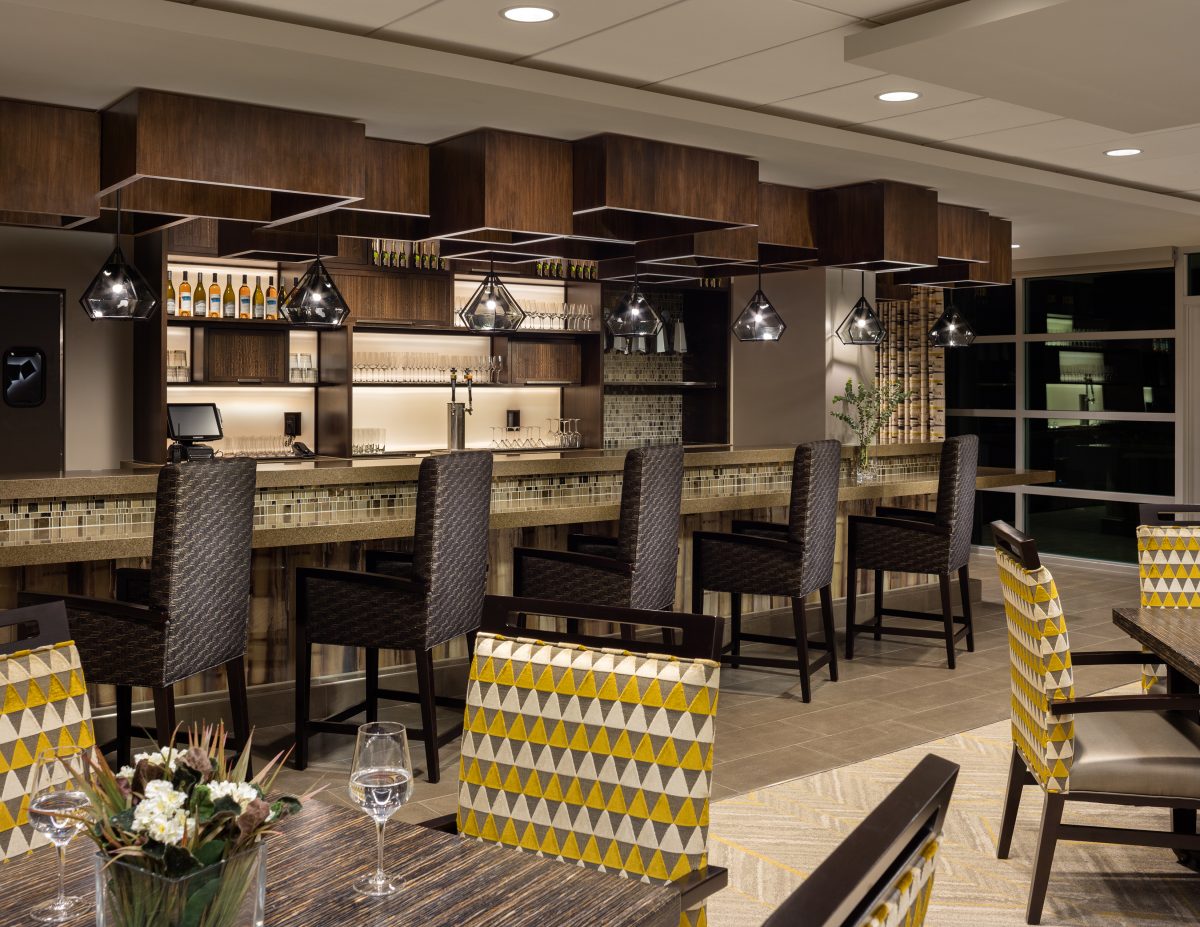 Plymouth Harbour, Sarasota, FL
Maximum sound absorbption was the challenge. Real Wood Veneers' Walnut QC, with a custom finish was selected as the ideal finish. Micro-peroforated with virtually invisible 0.5mm face holes and assembled into sound absorbtive acoustic "crates", this product provided the degree of comfort the owner was looking for.
AAM created a custom engineered concealed hanging system.