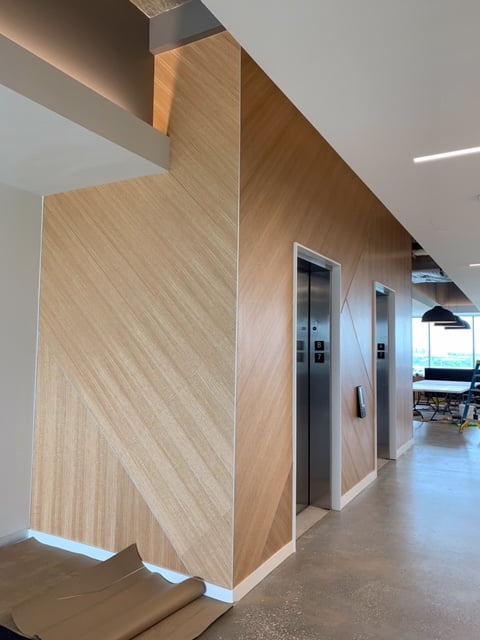 Brierley & Partners, Dallas, TX
Brierley & Partners are a global leader in marketing and specifically in creating loyalty programs and are headquartered in Plano Texas with offices in Los Angeles, London and Tokyo.
Real Wood Veneers' Rift Red Oak Wallcovering was selected for its beautiful linear tight grain structure. Installing the veneer at various angles delivers a unique wall finish and deepen the organic texture.