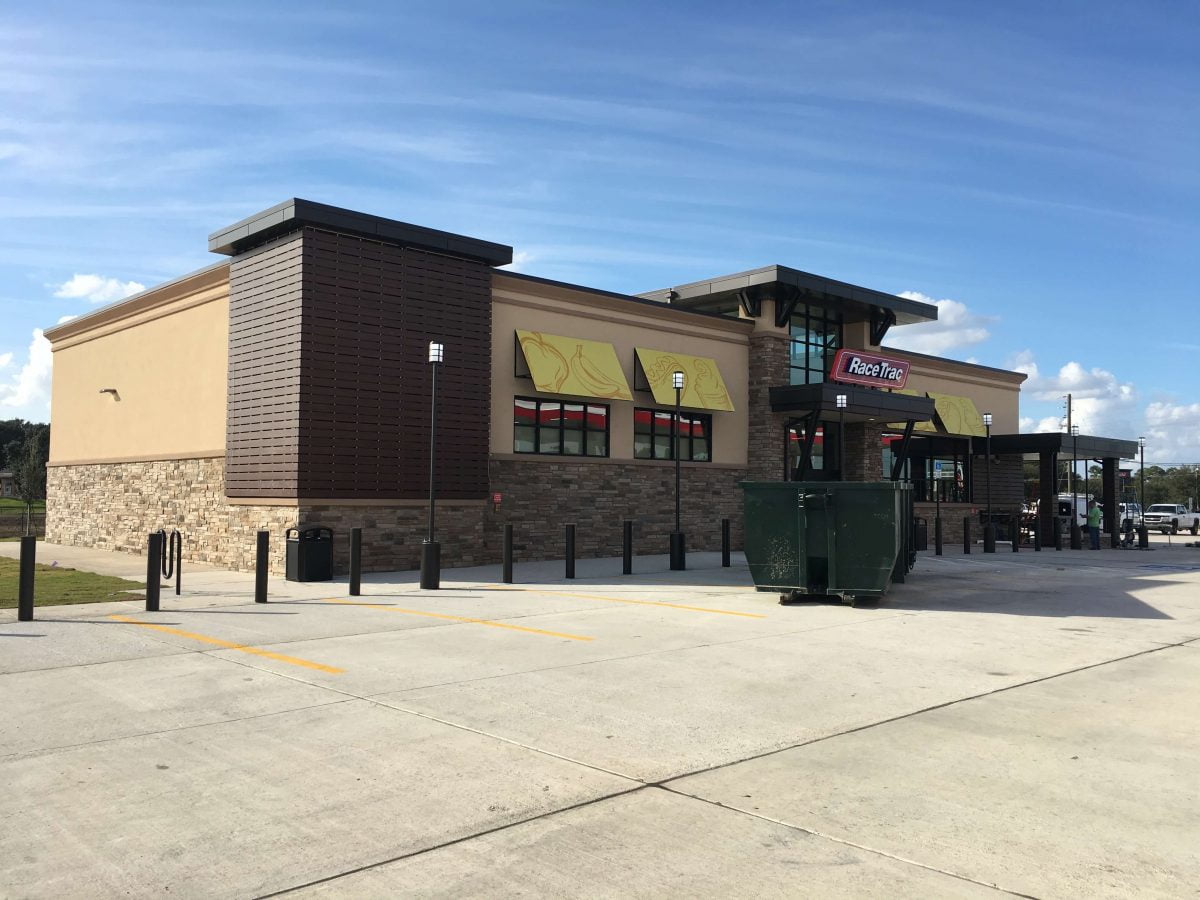 RaceTrac Gas Stations, Nation Wide
RaceTrac is headquartered in Atlanta GA and operates over 600 high volume gas stations in North America. American Architectural Millwork's Exterior Cladding System with CompactWood® planks and panels adorn the exterior façades and columns.
Over 70 stores throughout Florida, Texas, Georgia, Louisiana and Mississippi were installed by American Architectural Millwork and thier installation company Certified Material Installers.