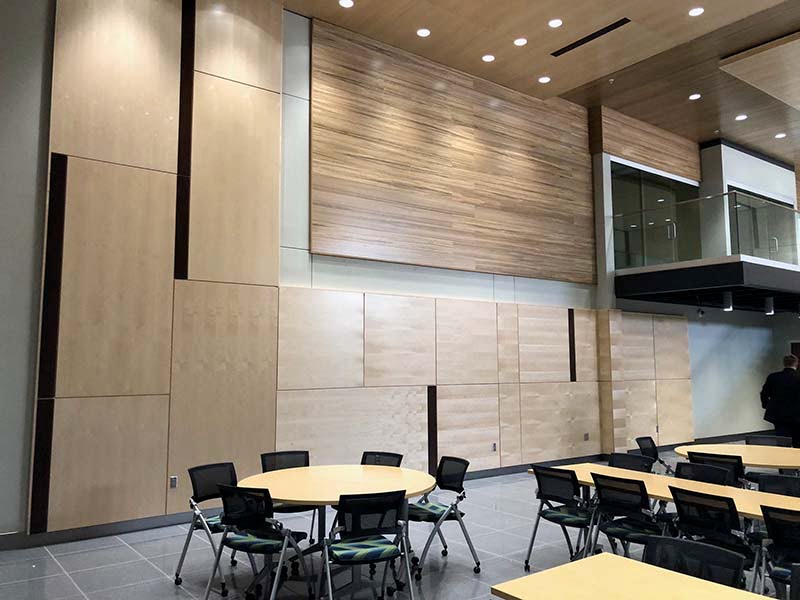 TCALC High School in Topeka Kansas integrated acoustical panels,acoustical planks and acoustical clouds at different heights and elevations to deliver a unique sound absorbptive environment.
The Acoustic Wall Panels afre covered in Real Wood Veneer Birch FC and are installed on the Facade system.
The Acoustic Planks are made from Real Wood Veneer Paldao QC and installed using our propriatery concealed fastener.
The Acoustic Ceiling Clouds are installed using our Star Clip system.